A Sample of the Endorsements for Embraced by the Divine: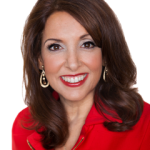 "Embraced by the Divine – The Emerging Woman's Gateway to Power, Passion and Purpose is filled with empowering stories of strength and courage that will inspire you to trust that there's always hope, even in the most difficult times. This book will guide you in living your greatest life."
~ Marci Shimoff
#1 NY Times Bestselling Author, Happy for No Reason, Love for No Reason, and Chicken Soup for the Woman's Soul
"If you're feeling alone, unloved or unsure, Embraced by the Divine will reach out and hug you, and let you know that you'll get through this. Be inspired by its stories of women just like you, who have overcome challenge or crisis by trusting in Spirit."
~ Fabienne Fredrickson
Founder of Boldheart™ and Author of Embrace Your Magnificence: Get out of your own way and live a fuller, richer, more abundant life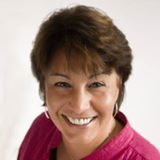 "Embraced by the Divine is exactly how readers feel as they immerse themselves in these stories of faith, fortitude and freedom. Recognizing oneself in the story of another is the ultimate nod to the authenticity and heart the authors bring to these pages, and Michelle Mayur is to be commended for artfully gathering these incredible women who help us see ourselves more clearly through their words. The art of storytelling is alive and well; this book and these stories are the proof of it."
~ Sue Urda
Co-Founder of Powerful You! Inc. www.powerfulyou.com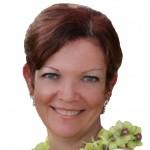 "An uplifting guide to finding hope, this is a beautiful book that I will return to again and again. I have found the stories resonant with light and love! An incredible gift to help those who are going through difficult times."
~ Judy O'Beirn
Creator and Co-Author of Unwavering Strength, www.unwaveringstrength.com & www.hasmarkservices.com
"When women unbind their souls, there is no more brilliant illumination in the cosmos. Embraced by the Divine is a treasure trove of wisdom encased in stories of resurrection informed by divine surrender and intuitive receptivity. The book is a triumph of women's knowing and love of God. You can't help but be guided to your own path of growth and empowerment through these wise women."
~ Jackie Lapin
Bestselling Author of Practical Conscious Creation: Daily Techniques to Manifest Your Desires and founder of ConsciousMediaRelations.com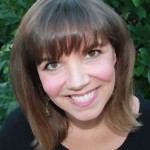 "Loss of love. Loss of money. Loss of life. Loss of self. None of us are immune, but few have the courage to fearlessly embrace our cataclysms and dark storms like these authors have done. Each has, in her own way, gone into the abyss and come out the other side more whole and vitally alive than she ever could have imagined. Their stories seep straight down into those raw, cobwebby soul corners where we've always known that our greatness is born of the darkness."
~ Lisa McCourt
Bestselling Ghostwriter and Author of Hay House's Juicy Joy – 7 Simple Steps to Your Glorious, Gutsy Self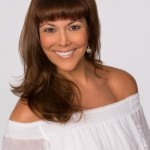 "Now is the time to SHINE. Now is the time to trust yourself more than ever. Need support? Dive whole-heartedly into this inspiring collection of stories to access strength, courage, and trust through dark times and embrace the immense light and brilliance within you.  The words alone are intended to create energy shifts that will allow for breakthroughs at the deepest level. Rest assured you will elevate your entire experience of life by saying "yes!" to this book."
~ Cari Murphy
Soul Success Coach, Award-Winning Media Host and International Bestselling Author of Treasures of Heaven www.CariMurphy.com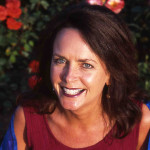 "Embraced By The Divine delivers on its promise. Reading the stories and guidance that these authentic, heart-centered, spiritually courageous women offer is a powerful path to healing and transformation."
~ Lori Leyden, PhD, MBA
Internationally known Trauma Healing Professional, Author, Speaker, Create Global Healing (CGH) and Project LIGHT: Rwanda. www.TappingSolutionFoundation.org
 .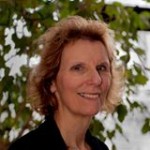 "I could not put this book down! I was immediately mesmerized by the brave, amazing women in Embraced By the Divine. Although from different continents, theirs is a story of commonality and community that we all share. They have courageously bared their hearts and souls to share their messages so that we may all grow from their experiences. This is a must-read book for all, one that will have a place on your bookshelf for many, many years to come."
~ Suzanne Denk, Psy.D.
Bestselling Author, The Inner Circle Chronicles, 12 Intuitive Women Leaders of the New Economy, Transforming Lives and Businesses with Soul and Spirit
"As Michelle (… and the other co-authors …) help make crystal clear in their new work, Embraced by the Divine, all healing must take place from the inside-out. As such, there is no substitute for true self-knowledge … as it is only the innermost path that can lead us to what is authentically Divine."
~ Guy Finley
Bestselling Author of The Secret of Letting Go  www.guyfinley.org/kit
.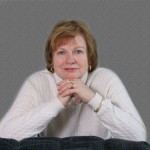 "If you want to be inspired, encouraged, or find hope during a tough time in your life–this book is for you.  Through the stories and tools offered by the contributors to Embraced by the Divine, you will have a richer and fuller life."
~ Charlene Tosi
Founder, Woman Within. Author, Discover Your Woman
Within: A Journey to Wholeness. www.discoveryourwomanwithin.com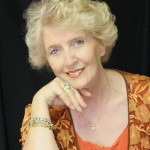 "As I read your personal story and the journey that you experienced, Michelle, it brought back memories of my own. I wish this information had been available to assist me as I struggled to gain my balance with life. This book will offer much to so many souls around the world. The messages are so powerful, guiding us to know that each has the capacity to create our dreams, to bring them into reality and to take back control of our pathway."
~ Joane Goulding 
Consultant to the Hypnotherapy Council of Australia, Director
Goulding Institute, Creator of the Goulding SleepTalk® process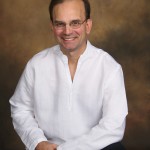 "Embraced by the Divine is a glorious contribution that demonstrates the sincere pain and struggle that light workers around the planet feel in sharing their purpose. This book is filled with real stories of how when you surrender and listen that all the answers you need are there for you. It helps anyone going down the path of doing expanded things in the world to give them inspiration, strength, and tools to navigate what is ahead with more confidence and effectiveness. I believe Michelle has created something so powerful that it will impact countless lives around the globe through this book and the movements that are likely to naturally unfold from it."
~ Dan Hanneman www.academyforinvinciblehealers.com
"Michelle has brought together a sacred collection of heart-centered, poignant, and profoundly personal stories. These are Stories of triumph – by way of the divine feminine: surrendering, receiving, and releasing – illustrating the power of seeking and sustaining a connection to Source. If you're looking to be inspired, sharing in the bright blessings to be found on the breakthrough-side of a heroine's turbulent journey, you will find this book a richly rewarding read."
~ Lori A. Noonan
Lori helps traditionally successful women succeed in nontraditional ways. Forthcoming book, The Bus Stops Here: Breaking Free from the Unhealthy Ties That Bind. www.lanoonan.com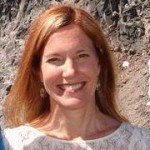 "Surrendering to the fire of Divine Grace as the veils of pain and illusion give-way into the freedom of our true nature is perhaps the greatest gift the authors of "Embraced by the Divine" offer us through the raw and evocative revelation of their personal healing journeys. The stories are the perfect salve for anyone facing life's invitation to wake-up, dive-in, let go and emerge into greater and greater knowing and expression of self-love, truth and compassion."
~ Anakha Coman
Author of The Proof: A 40-Day Program for Embodying Oneness & Awake at Work, an online mindfulness program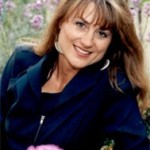 "I found myself immediately drawn into and relating to so many of the author's stories – Yes, I've been there too – we all have! The authors are real, raw, and lay everything on the table. Through their triumphs we can find hope, inspiration and renewed sense of purpose. I am already perceiving my world from a more empowered stance. Thank you to all the contributors for being willing to share your rich compelling experiences and bless the world with the Light."
~ Jean Slatter
Author of Hiring the Heavens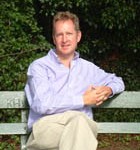 "This book shows that our deepest darkest hours are often the catalyst to allowing divine grace and miracles into our lives. From my own experiences, and those of  many of my clients, the worst and lowest points of our lives often prove to be the start point for the greatest lessons and blessings for our lives. These heartfelt stories show that redemption, healing, peace, happiness and a better life are possible for those who reach out to the divine. Calling on the angels and the Creator can create miracles, shifts and transformation for anyone. Keep this book by you for hope and inspiration." 
~ Darren Linton
Angel channel, teaching people to connect with angels. Free angel book www.guidedbyangels.info
"Juicy and often raw, these sisters are laying it all out to share their insights and experiences from deep within their hearts. Candid insights and sharing of life's challenges and lessons in a plethora of styles lead us to the silver lining meaning of it all. Well worth the read more than once!"
~ Ambika Devi 
Creative Dreamer, Author of Lilith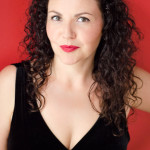 "How beautiful to read and receive a collection of heart-focused women who by sharing their authentic, inspiring and at times painful stories can help us all heal and step into our own Divine light. Loved it!"
~ Shasta Townsend
Author of Happy, Sexy, Shameless: What Your Mother Didn't Know About the Birds and the Bees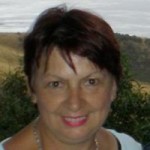 "Embraced by the Divine draws our attention to the divine power that exists within all of us. Through a series of stories we are invited to share the experiences, beliefs and transformation of the writers. Through their accounts we witness their miracles, and in so doing we become attuned to our own divine power and to the miracles that it can create."
~ Dr Vivienne Decleva
www.viviennedecleva.com
"…Embraced by the Divine, is a wonderful book filled with stories about faith, losing that faith, then regaining it stronger than ever before. This is a book of short stories about people who were tested in the waters of life, whose faith was challenged and whose beliefs were brought up to be looked at, scrutinized, then embraced or let go of. These are stories of 'normal' people who stepped up to their higher potential, moving forward even when it looked like they weren't going anywhere. This is a book of strength, faith, and responding to a higher call that I found deeply inspirational. A must read for anyone on the path of seeking and creating their best life."
~ Karen Drucker Singer, Songwriter, Speaker, Author www.karendrucker.com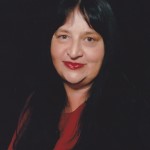 "To live life with passion is a gift, to reflect on the immense wonder of the journey and to experience all its anguish and beauty leads to awareness and understanding. Those souls brave enough to share their passage bestow the ultimate blessing, for they leave behind sparks of enlightenment. Such glimmers of light are contained within these pages."
~ Odyle Knight
Author of Bali Hai – A Woman's Journey and other books, Astrologer, and Lecturer www.odyleknight.com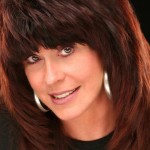 "Gaze into the heart of a woman and what you might find is joy, edged with pain, merged with love, intertwined with fear, with courage at the core. The women who share their stories in this empowering book, embody those qualities and more. As you read their words, you may find yourself nodding along, crying with them, applauding their fortitude and sharing the soul food from the plate that they offer to nourish your own hungry heart."
~ Gini Gentry
Bestselling Author Dreaming Down Heaven, a principle
in "Dreaming Heaven"; Garden of the Goddess Retreat Center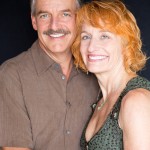 "By lovingly sharing the insights and transformational tools they discovered through the process of facing their greatest challenges, the authors of Embraced by the Divine offer spiritual inspiration and practical guidance for any woman who is ready to fully embrace her highest potential in every aspect of her life."
~ Mali Apple and Joe Dunn
Authors of The Soulmate Experience: A Practical Guide to Creating Extraordinary Relationships www.TheSoulmateExperience.com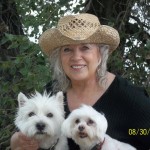 "When Michelle Mayur brings her magical presence to a show, lives are transformed.  It's only natural that she now spread the wings of her renowned 'Angel Wings Healing' to the publishing world.  Through this book Michelle continues her passionate support and love for others on their life journeys."
~ Judy Anderson
Host, Jazz Up Your Life with Judy: Breakthrough to Your Greatest Health, Wealth & Happiness, www.jazzupyourlifewithjudy.com
.

After Purchase Be Sure to Claim Your Free Gifts Using the Gift Link in the Actual Book.

.
.
.