By Brenda Pearce, http://www.efactorlive.com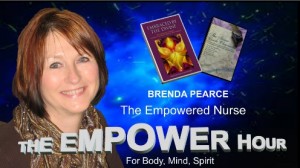 When your world starts to crumble, do you bring out the crazy glue, to piece it back together?
This may work a time or two. It is exhaustive and it may last a day, a month or a year, and if we are lucky, forever. What else do you bring to the mix? Is this a process that only you can fix, or do you bring others in to help? I have found that if the situation is fixable, it is because it is truly in alignment with YOU. If the situation repeats, then you really do need to look at the alignment with your true happiness, mission and passion.
I had a very difficult time with coming to grips with this concept myself.
When I married, it was with the intention of FOREVER. I took those vows so seriously that I would have rather died, than face the truth that what I was doing was not working. What started out with love, and commitment, hope and promise changed after the happenings of life along the way. I was the gal with the crazy glue bottle, fixing patching, cobbling because I thought it was what I needed to do. I was going crazy. Exhausted, and stretched to the frazzled remnants of ME.
When separation and the eventual divorce ensued, I was left with only ME. This was the opening, the gift I really needed to really honour, love and know that what could have been the door crashing in my face and an opportunity to blame or shame others, was really a chance to rebirth ME.
I took stock of what I had, and to take a step back from situation and really examine the lessons along the way, and be a student of life. Never did I think that this door would open at the age of 50, yet it did. More and more, people are finding that divorce is happening later in life, when things should be easier, financially, and relationship wise as the hard stuff should be over. Divorce is happening more so now in these later years as with the time to be more in relationship, away from the chaos of raising the family, we are faced with a stranger we thought we knew.
I am not advocating divorce as an answer to the crazy glue method of cobbling life together, but before you insanely try to patch what is broken, stop and really check in with you. Stop to honour you, for the Divine gift that you are. Look at your strengths, your goals and dreams and give them wings to be nurtured, embraced and developed, in or out of the relationship. The pieces will take care of themselves, they will either reassemble of their own accord, or be swept along the current of the journey of life, but you do not have to be the one to do all of the fixing.
A few things you can do, to nurture and love yourself, and open yourself to opportunity and personal repair…
– Take time to spend time in nature, or solitude – going for daily walks is a start
– Read good books, that are written by others on the life journey. Co-authored books by real women like the "Embraced By The Divine" book coming soon.
– Finding a group of women to join as either a membership site, or online community is a tremendous help. These women have been there and done that, and are really ready to share their wisdom from the heart
– Being less judgmental of yourself, the situation, or the other person.
– Taking in breathing or a mindfulness practice and stop relying on the past, or thinking about the future, and really focusing in on the moment… Am I okay, am I feeling good, and stretching each moment of realizing, I am okay, and I am really feeling good, and this will continue to stretch into the next moment and the next.
– Look at your skills. What do I do that really brings me happiness, and expand on that. Who knows, it may lead to a new passion that brings you happiness, and could become a new career or a lease on life.
Just know that it starts within you. You are all you need and when you realize the beauty of who you are, the world changes to celebrate and reflect on that. Put the crazy glue away, and step into a more harmonious you.
Brenda Pearce is a contributing author to The Embraced By the Divine book, by Michelle Mayur. She is an emerging author, speaker, healer, and broadcaster of 2 weekly shows, E Factor Radio on www.blogtalkradio.com/efactorbrendapearce, and The Empower Hour on the Connect Me Radio Network www.connectmeradio.com/genre/empowerment . A divorce after a 26 year marriage changed her life and opened doors she never knew were possible.