Michelle Interviews Co-Author Julie Ann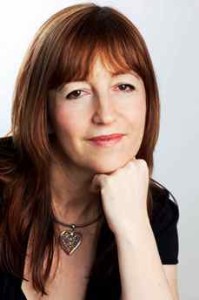 In her Embraced by the Divine chapter Julie talks about how she transcended a high anxiety condition … and how she later learned that this ability to feel energy intensely is actually a powerful spiritual gift !
When she wrote the chapter she did not realize how very important the timing of this information would be for so many people. Right now we are all being affected by recent world events. Many people are feeling anxious and fearful, and those who "feel energy" (often unknowingly) may be finding it even more challenging.
But it is possible to come back to center … to be happy and peaceful in spite of the energies surrounding us … and as we each do this we create positive change in not just our own lives, but those of our families, communities and the world.
Julie Ann (Singapore) is an Intuitive Healer, Spiritual Coach, Workshop Facilitator, Creator of the "Seeing 11:11 – A Global Vision" daily intention project, and Author of the forthcoming book, If You Are Looking for a Sign, This Is It! Julie has facilitated workshops in Malaysia, Philippines, China and Australia as well as her home base of Singapore. She has created several online global intention projects and hosted events during various worldwide meditation gatherings. www.julieann.co

You can also listen to the Replay at http://iTeleseminar.com/77608722